MANSFIELD SAND
Mansfield Sand Company has pioneered the development and production of premium quality silica sand-based products for over 170 years.
We provide a wide range of innovative products for sports, landscaping and equestrian uses. These include stadium and training ground facilities, championship golf courses and world class show jumping arenas.
Our core products include:
Silica Sands
Industrial sands
Pavior and Foundry Sands
A wide range of Concrete Brick products
Our specialist products include:
Fibresand Equestrian
Fibrelastic
Fibresand Sport
Fibre Reinforced products
Rootzones
Top Dressings
Bagged products
Gravels
Asphalt Sand
Ancillary products for Beam and Block 
 also Beam and EPS flooring systems
Our extensive client portfolio includes some of the most prestigious sporting venues across the UK and Europe.
Our two new production sites at Two Oaks Quarry and Crown Farm Industrial Estate in Mansfield, Nottinghamshire are controlled to ISO9001:2015 standard.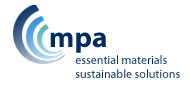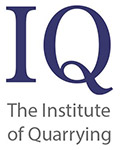 DID YOU KNOW? Mansfield Sand...
1. Won a Gold Medal at the Great Exhibition in 1851, held at Crystal Palace, for its Mansfield Red Moulding Sand.
2. Manufactured bricks on its previous site at Sandhurst Avenue since 1926.
3. Has invested several millions of pounds in both a state-of-the-art brick facility and more recently in a new purpose-built quarry. Our Brickworks is one of the most modern and technically advanced in Europe. Our Two Oaks Quarry has the most up-to-date and advanced equipment currently in the industry.
4. Supplies over 400 golf courses across the UK with rootzone materials, top dressing and bunker sand.
5. Supplied the surface for the first all-weather racing track at Southwell in 1989.
6. Supplies 16 Premier League clubs, 16 Championship clubs and 120 other football league and non-league clubs with materials for their pitches.
7. Is one of the largest users of recycled compost in the country.
8. Fill over 2 million bags each year with sand.
9. Two employees each worked for the company for over 50 years – a record which will never be broken.
10. Has been a specialist supplier of a comprehensive range of materials for the construction and maintenance of top class sports and landscape surfaces since the late 1980's.